RSDMBHA AGM & Awards
---
---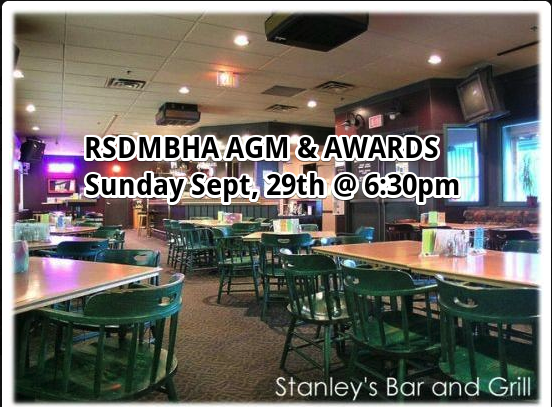 ---
Good Afternoon Parents and Players,

We will be holding our Annual General Meeting on Sunday September 29th at 6:30pm. This year the AGM will be held at Stanley's Bar and Grill at Richmond Ice Centre Located at 14140 Triangle Rd, Richmond, BC.

Please RSVP info@rbha.ca so we can have an accurate count for Stanley's ASAP!

We encourage all members to join us to discuss the overall season, give out some awards, elect some new board members and review the 2019 financials.
Positions up for nomination:
President
Secretary
Treasurer
Equipment Manager
If you haven't already done so, we encourage all members to please send in your vote to president@rbha.ca for the following awards:
Coach of the year:
Rookie Coach of the year:
Manager of the year:
Volunteer of the year:
Mike Hughes Award: whow is awarded to a player who has aged out of the association and exemplifies the love of the game like Mike enjoyed.
Best Regards,
RSDMBHA Board