Registration to CLOSE Saturday Feb 15th - Register Today!
---
---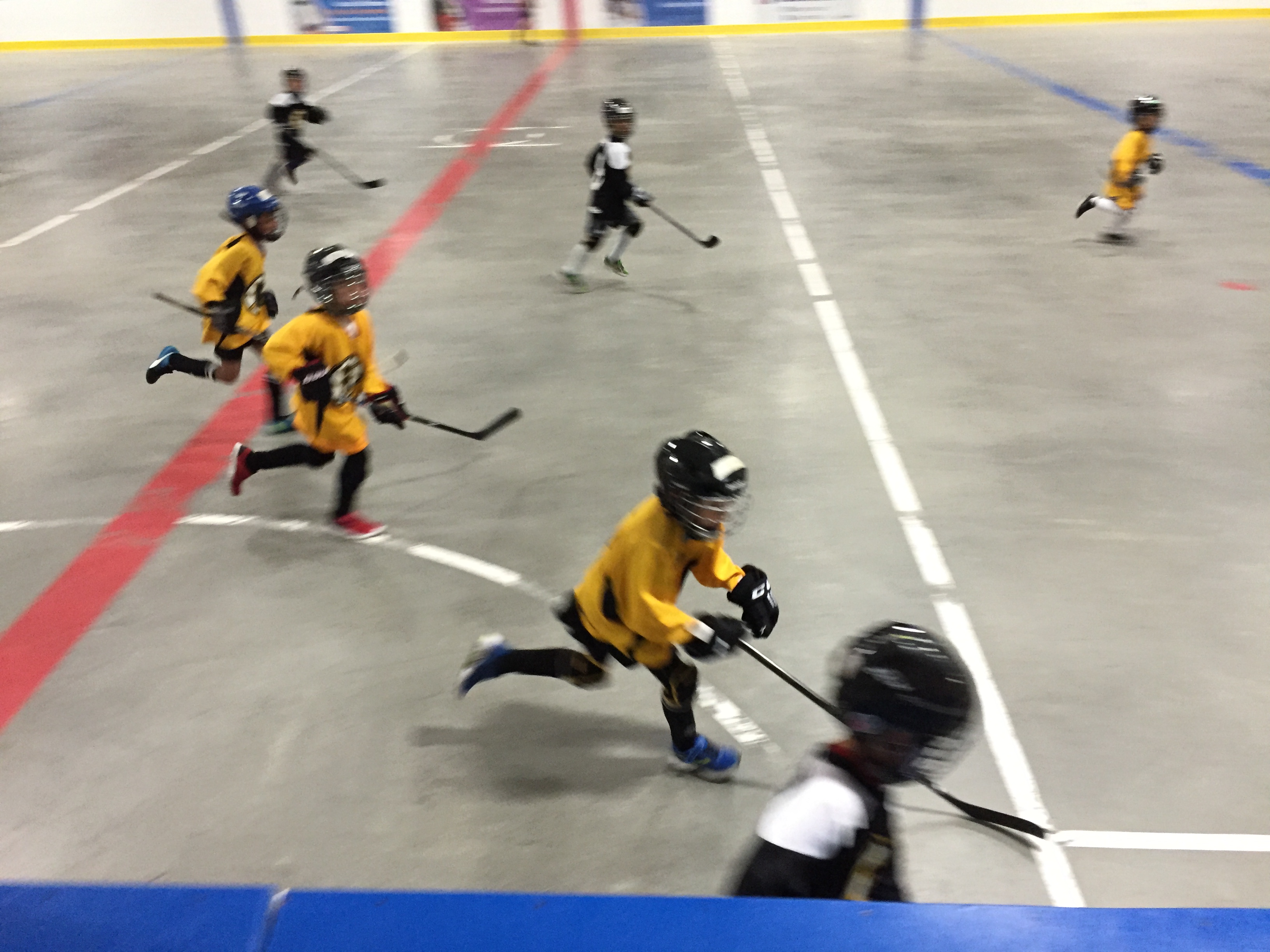 ---
As you know, the ball hockey season is about to begin, starting with our evaluations sessions
on February 29th
.
A lot of our divisions have filled up already, and some players are on a wait-list. Our mission is to grow the game of ball hockey, and we'd like as many kids as possible to be able to play this season. So if you are registered and excited, please reach out to your friends and family to see if they are interested in joining us this season!
Spread the word! As a board we are excited to you get going - see you soon!
Online Registration will begin December 1, 2019 and will end February 15, 2020 or when divisions are full.
All players must create a new RAMP login to register for the upcoming season.

If you have any questions please contact our Registrar at registrar@rbha.ca
Player Requests
Due to high numbers of registrations, we are unable to fulfill requests for things like carpooling, friends on same teams etc, they can not be met.
Requests in any comment fields on your registration will not be seen.
Wait-lists
If/when a division is full; players will automatically be placed on a wait-list. Wait listed players will be notified by e-mail and will be placed on teams if/when a spot opens. Payment will not be processed or will be refunded in full, if a player cannot be placed on a team for the 2020 season.
2020 Player Division & Registration costs
Division

Birth year

Registration Fee

Tyke

2014

2015

$85.00 Sunday Sessions ONLY

Peanut

2012

2013

$185.00

Pup

2010

2011

$185.00

Peewee

2008

2009

$185.00

Minor

2006

2007

$195.00

Major

2004

2005

$195.00

Junior

2001

2002

2003

$200.00
Payment Options
We are now accepting Visa and MasterCard as payment for registration. Please contract registrar@rbha.ca if you do not have access to a credit card and/or require an alternative payment option.
Jersey deposits

RSDMBHA has a mandatory uniform deposit fee of $100.00 which is payable by post-dated cheque dated to July 1, 2019. Your deposit should be issued on a separate cheque (No other fee's combined) and will be destroyed at the end of the season providing the uniform is returned undamaged. If the uniform is not returned or is returned damaged, the cheque will be cashed to offset the cost of replacing the uniform.
***Please hand in your deposit cheque to your coach at your first practice or game. Make sure your child's full name is written on your cheque. Players will not receive a jersey from their coach until this deposit is received.

Currency
All registration cost / refunds are in Canadian Funds.

Refund Policy

Full Registration refund - Up to and including February 15, 2020.
75% Refund - Up to and including the player draft day (TBA).
50% Refund - Up to and including the first regular season game (TBA).
No Refund - After the first regular season game - Unless due to an injury, in which case a written letter to the Association accompanied by a valid physician's note is required for a 50% refund.
All refunds will be made by cheque, due to handling fees.